Now that you have found the best people to add to your workforce, what are you doing to keep them?
Using Anaplan's onboarding software, your organization can effectively plan and manage new hire enablement, and also ensure your team leaders are creating and assigning tasks that best fit the employee and the team, thereby ensuring their long-term success.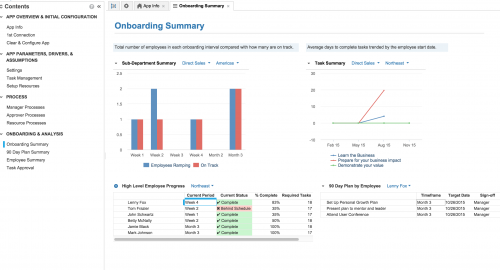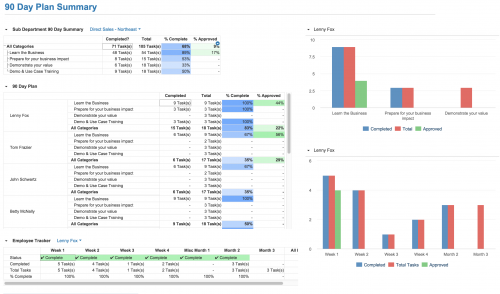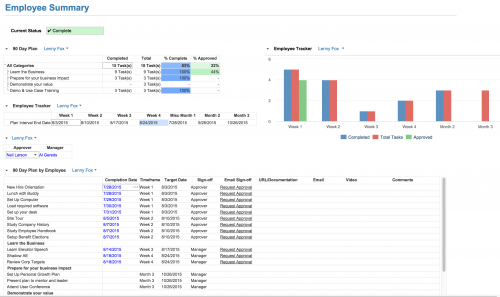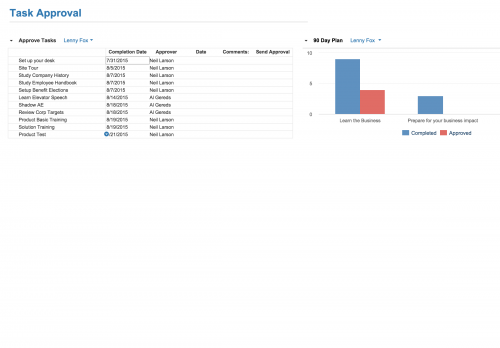 Business Function
HR
Industry
All IndustriesHospitality
App Last Updated
October 11th, 2015
Size
12.4 MB
Language
English
Modules
20
Roles
3
Formulas
122
Reports
13
Complexity
Intermediate
Why Anaplan for Onboarding?
Anaplan's onboarding software helps you streamline the new hire engagement process, enabling your business leaders to create and assign tasks that fit new hire roles, and accelerating new hire ramp-up time to more consistently onboard a fully productive and satisfied employee.
Improve organizational readiness for accelerating new hire productivity and cultural adaptation.
Track new hire onboarding progress by milestone to ensure process and policies.
Build in metrics to quickly forecast costs and adequately budget for your new employee's role.