We launched several new exciting updates in August, including updates to the User Experience
Removal of "Switch to Anaplan Classic" link from global navigation link: We have removed "switch to Anaplan Classic" link from the global navigation. Users will still have the option to return to the Classic experience via the 'help' menu. By making these adjustments, our aim is to declutter the experience, making it more intuitive and efficient for all users. This change aligns with our commitment to continually enhance and refine the user journey within the platform.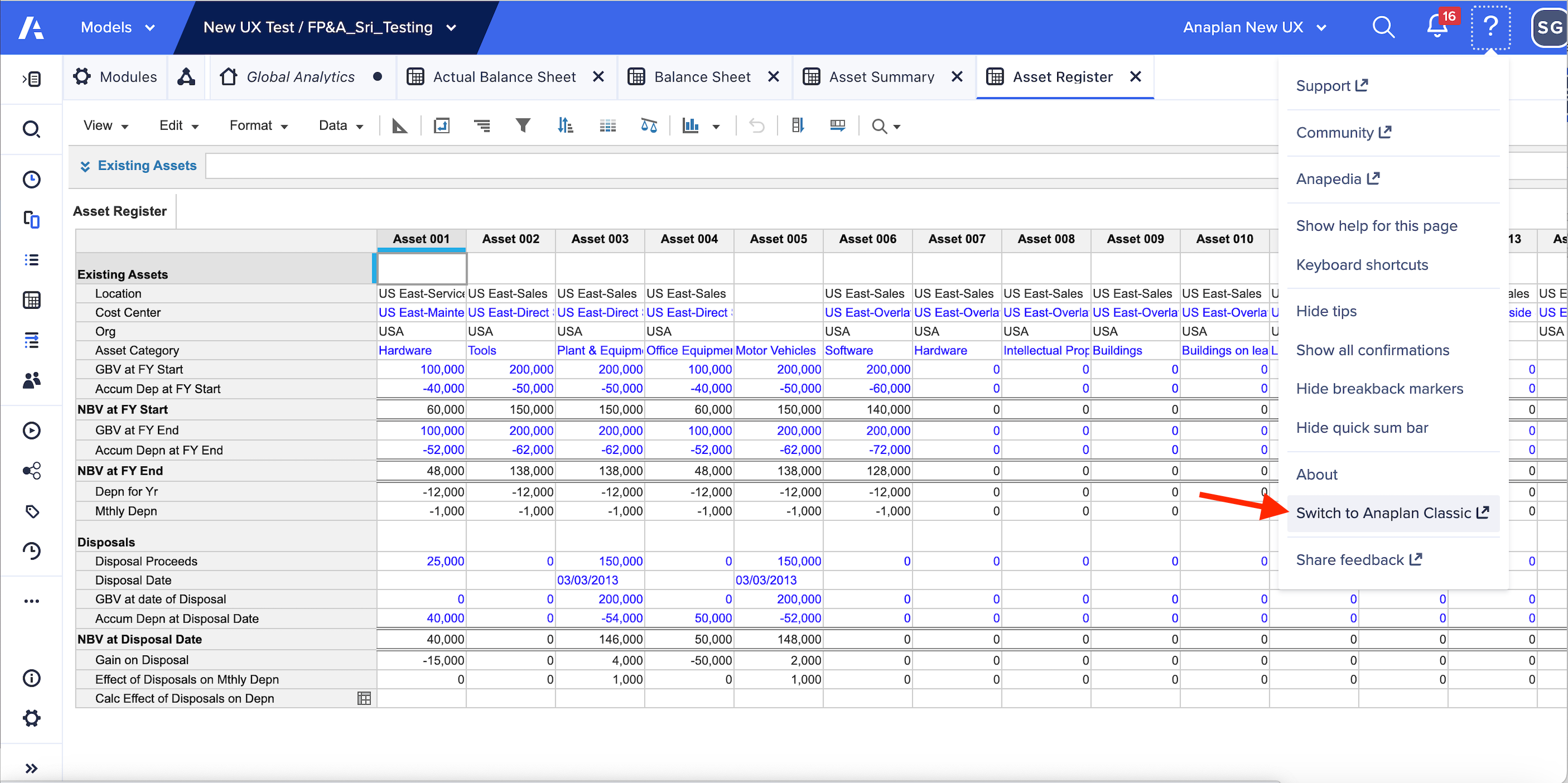 Dependent dropdowns in forms: Page Builders and Model Builders can leverage relationships between different lists when creating new items using UX forms. No additional modeling is required as forms will automatically respect the rules built into your line items.
Disclaimer: Please note: The information here is subject to change right up to release go-live time. This post is not a commitment to provide any features by a certain time frame and enhancements to the product may change before release.
Assign Action scalability enhancements: A range of scalability and performance-related enhancements are planned for the Assign Action in the UX to better support end users working with lists with tens of thousands of items.
UX Navigation action: Replicating the functionality of the Open Dashboard action, this new UX action type will enable users to move between App pages quickly and easily with clear action buttons. This first implementation will support standard page-to-page navigation with list-property-based conditional navigation to follow in a later release.
Expand/collapse in page selectors: End user enhancements to list-based page selectors to help with navigation of large, hierarchical lists used as UX context selectors. The first phase of this work will include support for "clean" context selectors, those that haven't been altered with show/hide, sort or filters, and further enhancements are planned for throughout the next twelve months.
Workflow: Following a successful Early Access program, Workflow functionality will become available to all customers during September. A range of rich and flexible features help businesses automate their processes, leveraging integrated notifications, templated and reusable business process, and comprehensive administration and reporting.
Upcoming scheduled maintenance:
September 2W: Platform offline: Infrastructure Updates
Have questions or looking for an update? Stay in touch: